Boxing
Floyd Mayweather's lip balm moment on Philippine national TV
Milan Ordoñez on Mar 12, 2015 06:35 PM
Photo credit: Floyd Mayweather Official Facebook fan page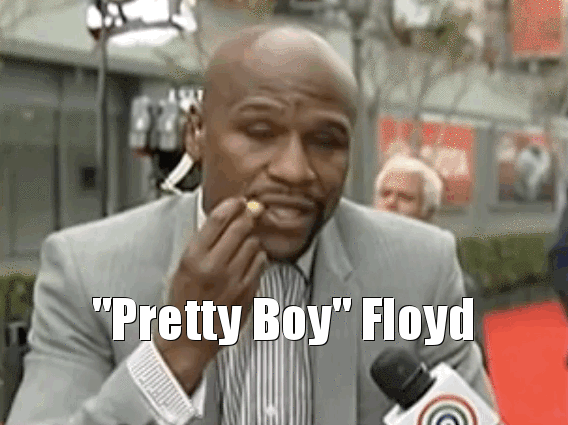 Floyd Mayweather is not (formerly) known as "Pretty Boy" for nothing.
During Thursday morning's ABS-CBN broadcast of the Mayweather vs. Pacquiao kick-off press conference at the Nokia Theatre in Los Angeles, correspondent Dyan Castillejo caught up with Mayweather for a brief interview.
She then turned him over to anchor Anthony Taberna, who was at the ABS-CBN Studios for the daily morning show "Umagang Kay Ganda." As the questions began to roll in, Mayweather candidly took out some lip balm and nonchalantly applied it on his lips.
Talk about looking sharp for the Philippine audience.
Here's the actual clip of the minute-long interview.
Follow this writer on Twitter: @Mr_Ordonez