Boxing
Roach: 'What tough guys hang out with Justin Bieber?'
Milan Ordoñez on Mar 19, 2015 10:10 AM
Photo credit: Floyd Mayweather Shots account
MANILA - Freddie Roach seems to be enjoying taking jabs at 'The Money Team'.
After boldly predicting the outcome of the May 2nd bout, the legendary boxing trainer now took shots on Floyd Mayweather's choice on his entourage members.
"What tough guys hang out with Justin Bieber?" Roach rhetorically asked in an interview with Michael Woods of TheSweetScience.com.
The disreputable pop star has been seen alongside the reigning pound-for-pound boxing for years now, and many fans have had mixed reactions over it.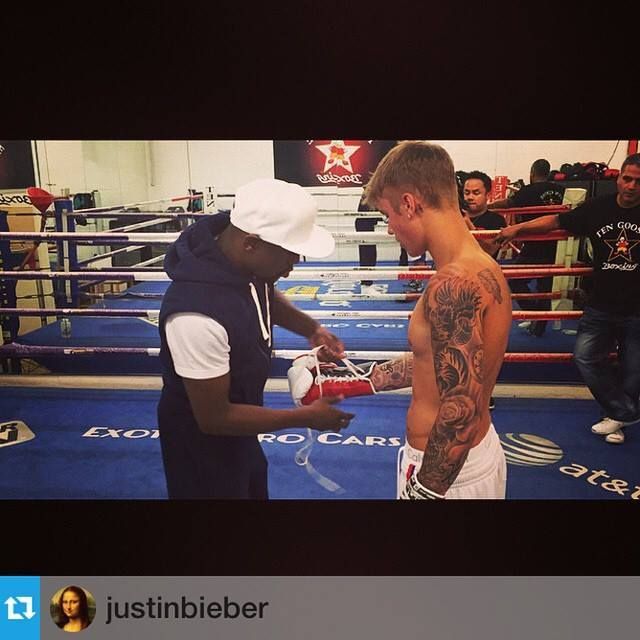 The 55-year old mentor also questioned Mayweather's seemingly zen-like approach to the current pre-fight on-goings. Experts believe that there is more to it than meets the eye, but Roach felt the mood was too "boring" that he had to take action to spice things up a bit.
"I thought I'd get some response back," Roach quipped. "But Floyd gave a boring speech and his father wasn't allowed to speak. For sure I thought his dad would say something. I tried to get a little action going."
Roach even went as far as egging Mayweather on to make a little more noise next time around.
"Show some (cajones)! Say something in the next press conference! I mean, I love this fight!"
Follow this writer on Twitter: @Mr_Ordonez