Football
Azkals move up in latest FIFA World Rankings
Santino Honasan on Mar 12, 2015 06:29 PM
The Philippine Azkals moved up to 128th place in the latest FIFA World Rankings, released last March 12, four spots up from their previous ranking last February.
Their best ranking this year, the Azkals regain the top ranking in Southeast Asia, with Vietnam sitting two spots below at 130th place.
While the Azkals have been out of action since December of 2014, they will soon be getting ready for the World Cup and AFC Asian Cup qualifiers, as well as the upcoming 2015 PFF Peace Cup in September.
In the World Rankings, Germany remains at the top of the mountain while Iran, ranked 42nd in the world, is the top football nation in Asia.
Continue to support the Philippine Azkals as they prepare for a busy year ahead!
#SugodAzkals!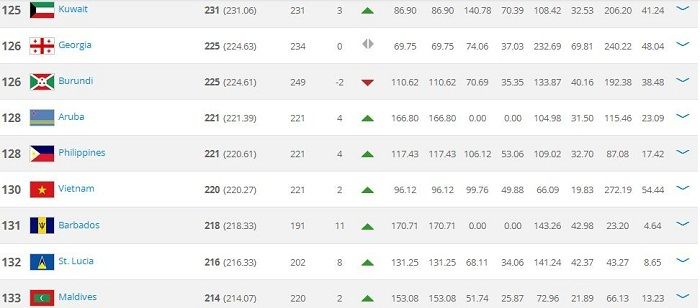 Check out the complete rankings at http://www.fifa.com/fifa-world-ranking/ranking-table/men/index.html